Norwegian showcase festival Sørveiv welcomed Danish artist Ida Kudo and EDSUN from Luxembourg to Kristiansand when the festival took place last November.
Both artists played Saturday evening in consecutive slots at the same stage. First out was EDSUN, and boy, what a performance! The Luxembourgian had with him two dancers, and with his self-choreographed show gave the audience a fantastic experience both for the ears and the eyes.
Norwegian GAFFA agreed, and praises EDSUN in their Sørveiv-review: "After some disappointing opening concerts we find ourselves slightly hesitatingly at the concert of EDSUN from Luxembourg. Fortunately, it is a delight for both ears and eyes, but most for the eyes. EDSUN cannot be described as anything other but a musical performance-artist who impresses with a strong and powerful choreography on stage. Together with two dancers androgynous EDSUN conveys [his art] in a suggestive way. His music seems more like a supplement to the dancing and the performance, but that doesn't matter."
[https://gaffa.no/artikler/194141/gullkonfetti-og-ringende-orer/]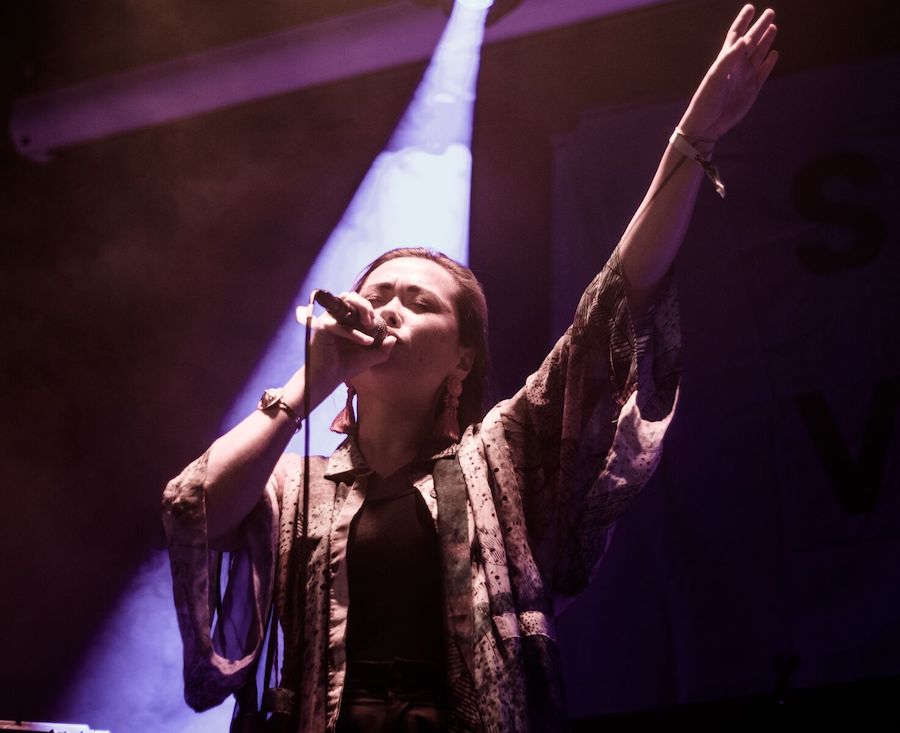 Danish-Japanese Ida Kudo took over the stage after EDSUN. She impressed us and GAFFA equally much with her fantastic voice and stage presence. GAFFA even goes as far as comparing Ida to Icelandic artist and producer extraordinaire, Bjørk: "Danish Ida Kudo impresses us with an incredibly powerful voice in a soundscape that is reminiscent of Björk. Among her stylistic devices were some colourful bells she played on before she gracefully moved over the stage with her magnificent cape."
[https://gaffa.no/artikler/194141/gullkonfetti-og-ringende-orer/]
Ida Kudo and EDSUN also had the opportunity for an in-depth sit-down with Mayoo Sivanantham, Norwegian artist manager and digital content manager at Little Big Sister, one of Norway's most renowned management- and pr-companies. They spent several hours together before get-in for their shows, and Mayoo also made time to check out both their performances.