Details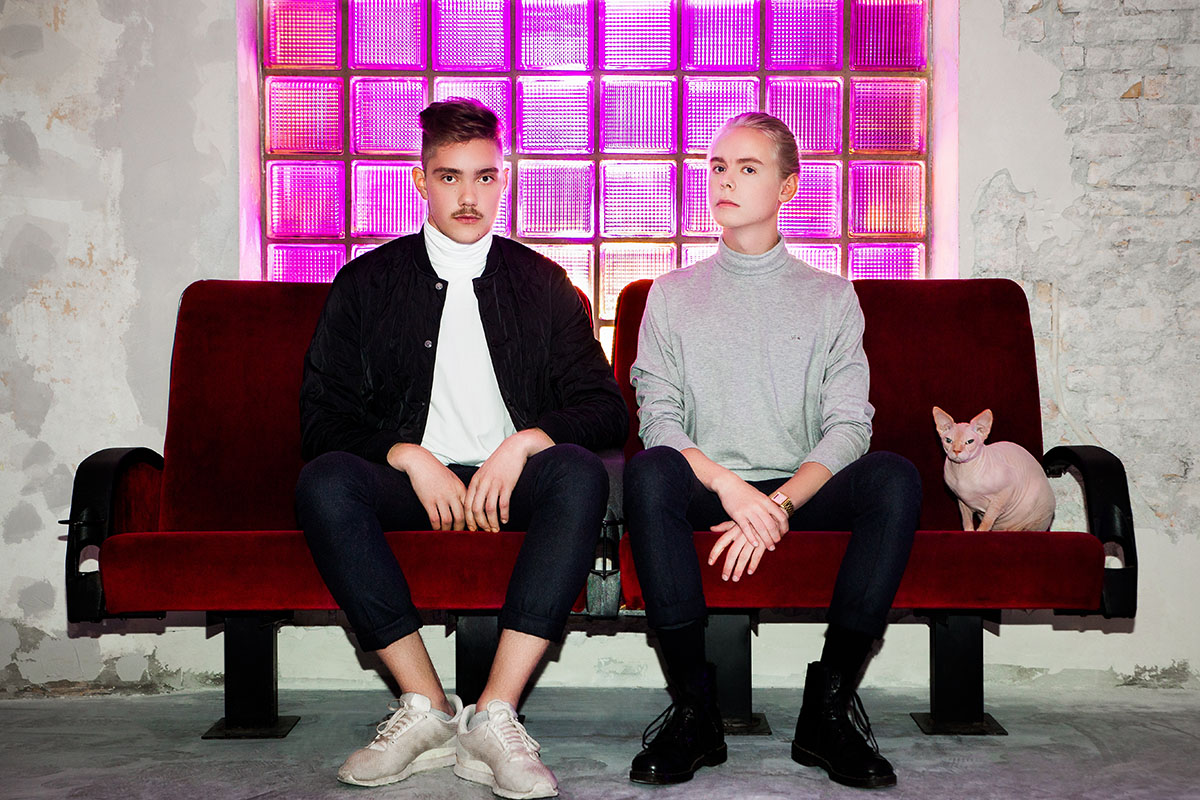 Farveblind from Denmark are on their way to MENT Festival in Ljubljana. We're really happy to have the Slovenian festival part of our Excite-year of 2018 and just had had to check in with the Magnus and Jens from the band prior to their trip. And they seem to be up for it.

- It's always exciting to go abroad, and we heard from our friends in Get Your Gun (who played MENT in 2015) that the kind of music we do will fit perfectly into the moods of the people at MENT. So that's very exciting!
Farveblind was part of the roster for Excite 2017, and did some European festivals through out the year, playing both MS Dockville in Hamburg, DE and Sørveiv Festival in Kristiansand, NO. Since we got the chance to add on opportunities by the support from Creative Europe for the coming two years, the band will now be the first act to travel to a festival this year as MENT is in the house as an associated festival. It's pretty cool.

Hey Farveblind, how's things with you? How you feel about Slovenia and MENT coming up?
- We've never been to MENT festival before, actually we hadn't heard of it before our booking agency informed us. However when we did our research we found out that we'd been missing out on a lot, and the lineup looks sick! To share the stage with Mavi Phoenix and others is a huge honor! Also, we talked to some friends who'd been to Ljubljana, and they told us that the city is amazing with loads of youth, culture and music. So yes, we're really looking forward to it.

What's it like being Danish and doing the type of music you do? How's that working in Denmark compared to outside of Denmark?
- Well… it's quite hard to explain - I mean to make this kind of music, especially our unreleased stuff we play live at concert, is for the niche. But we do experience that audiences who doesn't know us are quite quick to become members of the party. And the ones who do know us are really dedicated. I mean, we did some pretty crazy concerts during 2017 and our audience do have a major part in this.

How was 2017 for you in terms of highlights and how does the 2018 plans look like?
- 2017 was a great year. We've played a crazy amount of concerts in and out of Denmark, but we only managed to release two songs so that's going to change a lot. We're working with som amazing people at the time but that's secret for now……
You were part of Excite for 2017, how has that experience been for you?
- Being part of Excite has been amazing - we've met the world's best people and played some big stages! We're actually an upcoming band in Denmark, who've played big stages outside Denmark. What's not to like?

What will you forget/not forget packing for MENT?
- Well, our flying-in-concert-set-up is pretty maxed out - we usually travel four persons and all four needs to use all their luggage on equipment. So the one thing we won't forget is our gear - the downside is that we need to pack our clothes with our gear and therefore it's easy to forget basic things such as your toothbrush and/or underwear. So we'll definitely try to pack these things.

"MENT happens between 31st of Jan and the 2nd of Feb, in Ljubljana and full details to be found below. The festival holds an impressive conference program as well as an amazing line-up of artists from everywhere"